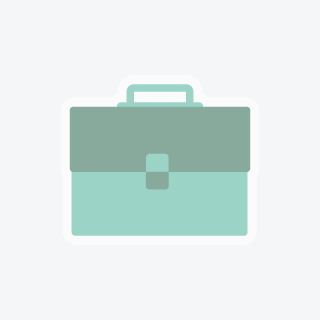 Tana H
Extensive Sales Experience
Murray, Utah
Last seen over a week ago
Pay negotiable
Want to connect with Tana?
Salesman in Murray, Utah
TANA HINCK --... W 4490 S #304, Murray, Utah 84107
Work Experience
CARMAX South Jordan, UT November 2013-September 2017
SALES ASSOCIATE AND FINANCE EXPERT
Helped consumers find vehicles that fit their individual needs, while considering their budget. Use sales techniques in order to persuade customers towards making a purchase with our company versus the competition. Navigated the internet and other software programs in order to assist the customer in choosing the right finance options. Made and received phone calls to follow up on leads in order to achieve sales goals. Accomplished and surpassed many sales goals on a monthly basis and worked with coworkers to perfect techniques.

INTERMOUNTAIN HEALTH CARE Salt Lake City, UT April 2011- October 2013
COURIER
Distributed controlled substances to and from central lab. Responsible for time management and on time arrivals of life saving materials and medications.

WALMART, Retail Store, Taylorsville, Utah March 2010 – April 2011
CUSTOMER SERVICE MANAGER;
Coordinate front-end operations, policies, & procedures, as business dictates. Expedite front lines, direct flow of customers, & ensure that each customer receives outstanding. Customer service by providing a friendly environment. Help solve problems that affect the service, efficiency, & productivity of the front end. Communicate clearly, understandably & listen attentively to others. Provide instructions to all front end employees including but not limited to cashiers, cart pushers, door greeters, and service desk & money center associates.

NORDSTROM, a fashion retail specialist, Overland Park, KS October 1996– February 2006
HUMAN RESOURCES MANAGER January 1999- February 2006
For seven years organized & operated a flourishing Human Resources department continually lowering expenses & selling cost primarily by managing the reports in advance & being proactive. Our continued wins came from the efforts, investment, & commitment of our employees. The ongoing support provide to our frontline sales team & leaders by the Human Resources team, our top sales associates, veterans, team leaders & yes even the back of the house team offered ongoing support as we trained on new sales techniques & continually developed the skills to continually grow & succeed. Human resources recognized annually for making a difference in sales.
HUMAN RESOURCE SPECIALIST June 1998 - December 1998
Assisted the Human Resource Manager By supporting & working to keep up with the continuous tasks that Human resource entails, including payroll, benefits, recruitment & selection, & employee relations.
SALES DEPT MANAGER June 1997- May 1998
Trained & developed team in sales & merchandising techniques at Salt Lake City location. Interviewed & hired a new sales force for the store opening in Overland Park, KS
SALES PROFESSIONAL October 1996 - May 1997
Built & maintained client relationships by offering excellent customer service. Worked to increase sales volume & motivate the team to work productively.

Education & Training

GRAND CANYON UNIVERSITY December --...
Achieved associates degree in Business Management

NORDSTROM TRAINING & DEVELOPMENT FACILITATOR January --...
Extensive ongoing training in all areas of The Human Resource environment included but not limited to; Leadership development, conflict resolution & workplace issues & laws, including Violence in the Workplace & Dispute Resolution Program, Arbitration, HIPAA issues, Creative Training Techniques, & much more. In addition to sales, productivity, & team development & individual customer service skill development.

BRIGHAM YOUNG UNIVERSITY
August 1990 - January 1991 Completed several continuing educational courses
---
Find Salesmen in Murray, Utah
Want to connect with Tana?