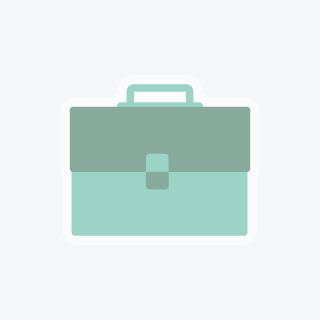 Csilla C
Inside Sales- Base + Commission
Orlando, Florida
Want to be hired by Csilla?
Salesman Job in Orlando, Florida
WHAT YOUR SALES ROLE IS:

Your role, as one of our Financial Inside Sales Representatives, is to ensure that AmOne clients receive the best loan or financial result for their situation, in the fastest, simplest, and clearest manner possible.
•We're somewhat like an online dating site, but for loan and financial services, in that we have an initial role connecting two interested sides together, and then allow the parties to work things out after the match is made.
•We provide a much higher level of personalized service to our clients than most web based companies offer.
•The largest segment of our business is matching all types of borrowers with lenders that are seeking to approve them.
•We are not brokers; therefore we don't get involved in the closing process.
•There is no cold calling in this position.
•This is a high volume phone sales position.
•Each call averages less than 10 minutes.
•The majority of sales calls are live transferred to our sales representatives throughout the day.
•All of our clients either call us directly or submit a form on our website.
•All correspondence with prospective clients is performed by phone, Internet and email.

ABOUT THE POSITION:

This is a full-time salaried inside financial sales position. In addition to base salary, you will receive commissions, incentives, and bonuses based upon how many people you successfully help each day.
•The average income for this sales role exceeds $60,000 annually. Top performers earn substantially higher.
•Healthcare benefits
•Vacation benefits
•Company bonuses
•Great facility with easy access to restaurants
•Our beautiful, state-of-the-art office is located just off I-4, near Millenia Mall in Orlando, FL.

ABOUT THE PROCESS

At the beginning of each sales call, you will determine how the initial options that were presented online are going for your client. In most instances you'll input some additional basic information from the client into our financial matching system to validate whether the first options were the best ones for them, and to also determine if there are more targeted options available.

Once the ideal financial solution and provider has been identified, your main responsibility will be to provide a clear understanding of the program, while also giving your client the confidence to continue with the solution and provider most suited for them. This is more of a "consultative" type sales role and is not a "hard close" type of sales position.

Each time you match your client with a successful loan or financial related outcome, you receive sales commissions.

WHO WE ARE:

Launched in 1999, AmOne..... is a pioneer in the field of online lending & performance based financial services marketing, serving the various loan and financial needs of over 5 million consumers and small business owners through the years, across all 50 states.

WHAT WE DO:

At AmOne, our mission is to be the source Americans go to first when they are searching for a loan or financial related solution that will help them best accomplish a particular goal, or solve a need.

We use a combination of innovative technology, and live personalized service, to quickly match people across the nation with the highest rated financial solutions and providers available, so they don't have to spend time looking for them, or wondering whether they were fortunate enough to find the ideal option for their situation on their own.
---
Similar Profiles Nearby
Near Orlando, Florida

Piyush A
We are a Software development company, looking for sales person can generate a lead.

Mahir A
Only for Sales Person willing to make Six Figures

Salma A
Hello, I'm Salma I work fo For International University of Leadership and American School of Leadership

Howard S
SALES Commercial Spots for TV, Radio Commercial , Videos Production, Digital Banner Ads Bill Boards

William F
Fixed Rate Collections B2B Phone Sales/Account Managers Wanted (Base Pay/Residual Income/Commission) (Orlando)
Find Salesman Jobs in Orlando, Florida
Want to be hired by Csilla?
Similar Profiles Nearby
Near Orlando, Florida

Piyush A
We are a Software development company, looking for sales person can generate a lead.

Mahir A
Only for Sales Person willing to make Six Figures

Salma A
Hello, I'm Salma I work fo For International University of Leadership and American School of Leadership

Howard S
SALES Commercial Spots for TV, Radio Commercial , Videos Production, Digital Banner Ads Bill Boards

William F
Fixed Rate Collections B2B Phone Sales/Account Managers Wanted (Base Pay/Residual Income/Commission) (Orlando)