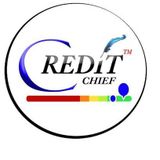 Okief R
43 Million Americans has Bad Credit. Help Them Repair and Rebuild via a Remarkable Credit Repair Program!
Salesman Job in Brooklyn, New York
Credit Chief would like to present you a remarkable opportunity to service the 43 million Americans who are struggling with poor/ bad credit scores. The population has fallen prey to the deception and immoral practices performed by large companies for far too long. We at Credit Chief has partnered with the top Credit Repair company in the credit repair industry, one with a vision to change lives for the better and help to curve the credit crisis faced by many Americans today. Ask Yourself These Question: 1. How many people do you currently know who has less than perfect credit score? 2. How many people do you know who doesn't have a Will, Trust or a Power or Attorney? 3. How many people do you know that are currently drowning in debt? 4. Last but certainly not least, how many people you know currently who doesn't have identity theft protection? This opportunity is the perfect chance for independent business owners to help those in need. Our services are in overwhelming demand. Working with Credit Chief will put you in a position to capitalize from a huge market and to put a smile on millions of Americans face again. Our mission at Credit Chief is to provide the finest service and experience to our partnered client, independent business owners and customers. We are a company built on four core values: 1. Service 2. Integrity 3. Commitment 4. Professionalism. Your primary objective is to contact consumers who are struggling with poor credit and has expressed that they need help restoring and repairing their bad/damaged credit report. Your goal is to build report, ask a few consulting questions about the clients credit, provide details on our service and close the sale. You will be working flexible hours (full time or Part-time) whichever suits you best. Leads will be provided on a daily basis; however, you are free to prospect, sell and market via any medium (social media, door to door, telesales etc.) either outside or within your specific network as 4 in every 5 Americans has bad/damaged credit. Working with Credit Chief will also give you the capability to help various companies increase their bottom line. You can partner with them and repair/restore the credit score/reports of those individuals who are denied credit. After completion of the program you can direct the client back to partnered company so they can close the deal. Example of such companies are Real Estate, Mortgage Broker, Car Dealership, Tax Professional, Bankruptcy Professional etc. This opportunity is a one of a kind and our compensation plan is unmatched. We are seeking a long term partnership with the best and most equipped independent business owner. We understand completely what you are looking for in an opportunity therefore we opted in to offer a benefits package with includes; 1. Lucrative bonuses ( get these bonuses as often as you possible can) 2. Residual Income (10% monthly) 3. Benefits and Lifestyle Package ( car bonus, retirement bonus and house payment bonus) **** Learn more at orientation**** THIS OPPORTUNITY IS TRULY UNIQUE AND WE WOULD LOVE TO WORK WITH YOU AND GROW WITH YOU!!!
Share This Profile
Find Salesman Jobs in Brooklyn, New York
More jobs in Brooklyn, New York