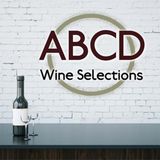 Spencer K
If selling wine isn't interesting and easy don't apply
Napa, California
Last seen over a week ago
Salesman Job in Napa, California
ABCD Wine Selections is a new company that has three channels of sales for wine. The first channel is through brokerage of wines with price point of $17 to $40 FOB for current wineries and a house brand at $7 to $12 FOB. The second channel is what the industry calls shiners. We can make custom labels for restaurants/bars, groups/associations, weddings/event locations, large events/conventions, charitable organizations/functions (the list is limited by your imagination). The third channel is making a custom wine and label with a specific flavor palate from a particular type of grape sourced from a particular region where the grapes were grown. It doesn't matter if you can sell ice to an Eskimo. The question is can you hit this softball out of the park? This listing only allows the selection of one state but the true market is everywhere in the US.
We have a facility that allows us to be able to sell to a number of opportunities that other people don't have. The first is consolidation of smaller orders for smaller distributors. Smaller distributors don't have access to low price point wines. Larger producers work with larger distributors who sell to larger chain stores and restaurants. Smaller wine producers and smaller distributors are just too much work for them so they are an untapped market. With a wider range of product the smaller distributor can order more wine but still may be held back from purchasing due to the cost of shipping. What we can do is hold onto wines for a reasonable amount of time which allows a staggered ordering of wines that can fill out a pallet. Should you have a customer with a partial pallet you could up sell other wines from other wineries within the portfolio. The second is volume sales. This could apply to distributors to whom you sell several pallets now but they only need a pallet a month delivered. At a nominal cost we can store these wines for them so we can help them leverage this relationship. Volumes will come into play with the custom label program. A group, organization, charity may have events throughout the year so may purchase a volume of wine to be distributed over time. Fortunately by having a network of distributors we can help facilitate that distribution in a way that other custom wine facilities cannot. The warehouse, consolidation program, storage program, logistics network, and distribution network all add up to open up a vast number of opportunities not available to date.
Brokering wine has a number of aspects that play off other offerings from ABCD. The price point of the wineries that fit into this model are smaller producers that range from about $17 to $40 FOB. That market is fairly saturated for the larger wine retail locations. The benefit here is that these wines are new and unique so they have appeal, and some have that limited cache, to smaller distributors looking to set themselves apart. The brands we have created are at a $7 to $10 price point. These are a huge value for smaller distributors who do not have access to the low price point wines due to their lack of relationships with large distributors. So the product line has a range of price points to be able to greatly expand the opportunities for distributors, restaurants and wine retailers. There are wines that can be added to the portfolio at higher price points but that is a smaller market and can be addressed as needs arise. These relationships have a synergistic balance to them. When a winery is added they have contacts with other distributors to contact. When a distributor is added they have wines to be contacted. The network, with proper response, will grow at a very fast pace for those who want it to. The network in general will grow through the group effort and that too adds to the economy of scale of doing business and logistics.
Having a network of distributors will allow channels of sales and delivery that no one else has yet established and utilized for a custom label process. There are companies and wineries here and there that create labels as a one off but not as an industry addressing thousands of customers every year. Some states are very open and easy to have product move through appropriate channels to get custom labels created and delivered while other states have arduous processes and procedures. Fortunately we have amazing resources to navigate these waters for ourselves and on behalf of our clients. The custom label program is an amazing opportunity to work with a diverse market with the same product/service. The program began as a favor to a friend but has turned out to be a much larger opportunity than originally envisioned. For establishments that serve wines by the glass we can offer our brands at prices that often help their bottom line. The second, and most intriguing, aspect is that we can create labels for these individuals so they can sell their own brand rather than someone else's brand and thus build equity in the business. Through the life of an establishment the brand of the winery is what is going to be sold (if it is going to be sold). Having a high quality wine at a value price point with the establishments brand heightens the customer's experiences and the value of the restaurant plus the value of the product itself. So having an in house brand for an establishment, which serves wines by the glass, has multiple ways of supporting that particular establishment in daily and future profitability. Custom labels can be utilized in too many ways to list, but let's look at some easy ones. Groups/Associations often have events year round in multiple locations throughout every state. National groups would represent large amounts of wines that would need storage and logistics that we can provide removing one barrier to sales. Local groups could take advantage of the custom label for their events. Any size group could use the custom label as thank you for members and even so far as to create wine clubs. Our access to a multitude of wine types means that we can supply an almost endless variety of wines in very large numbers. There is economy of scale within the program so the more that is ordered the lower the price (I know it's obvious but had to be said). That goes with all aspects of these products and services. So far we looked at restaurants/bars and groups/associations but that is not even the tip of the iceberg. What about wedding planers which ties into event locations but event locations are not limited to just those who serve wedding or only wedding events. Events like music festivals or conventions like comics have a number of ways that a custom label can provide advertising and revenue. Charities could create thank you labels for their contributors, they can create labels that ask for contributions that actually sell in retail locations, and now charities can have their own supply of wines for auctions. There are so many ways to dissect the opportunities but mores the point, I bet you have thought of other opportunities not listed here.
The last program is a high end program with a high cost. We can source wines and create very specific flavor profiles for high end customers. This program is not the fuel that drives the business but is another aspect of services in order to be prepared for opportunities that arise. When a client asks that a wine have the same profile as a specific wine they provide, we can create a wine specific to their needs and that wine will be that customer's specific profile not to be recreated without that customer's permission. It is an exclusive service with minimums and other limitations, but is very specific to the customer's needs.
All of these programs are addressing markets that have not be address prior. Are there companies here and there doing one thing or another on a singularly specific scale. Yes there are. Are the companies meeting the needs of smaller distributors, local retailers (restaurants/bars/local wine merchants), and groups big and small. Not on the scale with the ancillary services we provide to support the entire sales cycle.
The line of products, like the wines, have the same support that current wines have. The real marketing challenge is addressing so many unique markets and the varied and unique specific customers. That is where the real sales people separate from the people who want a job. This is a relationship not a sales pitch. Each customer from simple sales of smaller amounts of high quality wines at value pricing through to the complicated group/association who want three different labels on four different wines at six different times during the year all need a point of contact they can trust to do those things. There are thousands of opportunities in so many markets. At some point each market will need to become its own division, but at this point the field is wide open and the person with relatively good sales skills can really carve out a niche that is profitable and personally fulfilling. Don't bother to apply if you are looking to push paper. Don't bother to apply if you can't help us help you get out there and get it done. This isn't a high pressure sales position so those who have self-discipline issues will not be able to reach the high returns that those who are motivated and action oriented will. We will offer all kinds of support especially when you reach a new client with new needs. Our conversations will give you everything you need to answer all questions and side step the barriers to sales. Wine experience in any capacity is a plus but is not the bottom line. If you want to create a new life and a new life style that you are responsible for and you control then get on the phone and let's make things happen.
---
Similar Profiles Nearby
Near Napa, California

Alan J
I am looking for an engaging salesperson who can take my product to the rich and famous.

Cody K
B2B Marketing Services with Good Commission and Residual Pay.

Edward A
Need Salesman For Never Before Released Exercise Video Franchise. 100k Sale Price. High Commission For Seller.

Mircea M
An unique opportunity to help save lives and make big money in the same time.

Sean M
Retail Furniture- Sales Associate
Find Salesman Jobs in Napa, California
Similar Profiles Nearby
Near Napa, California

Alan J
I am looking for an engaging salesperson who can take my product to the rich and famous.

Cody K
B2B Marketing Services with Good Commission and Residual Pay.

Edward A
Need Salesman For Never Before Released Exercise Video Franchise. 100k Sale Price. High Commission For Seller.

Mircea M
An unique opportunity to help save lives and make big money in the same time.

Sean M
Retail Furniture- Sales Associate