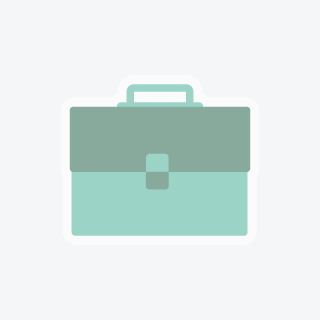 Mitch G
IMMEDIATELY Average $2500 to $3500 per week selling above ground swimming pools this summer!
Salesman Job in Birmingham, Alabama
MUST have 2 years outside/In Home sales experience on COMMISSION basis! THOUSANDS of customers are calling every day responding to our nationwide television commercials asking us to send sales representatives to their home when they are ready to buy one of our above ground pools! We pre-approve all of our customers credit BEFORE we agree to send you to their home. You will never run a more qualified appointment. Our customers are already pre-approved for a loan and are ready to buy today! YOU WILL close at least 40-50% of every appointment you run, 2-4 per day! That's 5-6 sales per week times an average commission of $--... PER SALE plus bonuses, that's at least $--.... PER WEEK!!! 2 1/2 DAY TRAINING CLASS STARTS SOON! REQUIREMENT: • Reliable Transportation • Driver's License, and proof of Auto Insurance • Smart Phone • Social Security Card • 2 Years Outside/In Home Sales Experience If you meet all of the above requirements, Schedule a 15 Minute Telephone Interview Mitch Independent Recruiter Important Note: THIS IS A GREAT SALES OPPORTUNITY TO EARN $--... PER WEEK AND WE WILL NEVER ASK YOU FOR A SINGLE DIME. YOU WILL NEVER BE ASKED TO PAY FOR ANYTHING. WE WILL PROVIDE YOU WITH EVERYTHING YOU WILL NEED INCLUDING PRE-APPROVED APPOINTMENTS WITH CUSTOMERS WHO ARE READY TO BUY TODAY AND THE GAS MONEY TO RUN THEM! Hiring Locations: (You must live within 50 miles of one of these CITIES) Alexandria, LA. - Austin, TX. - Baton Rouge, LA. - Baton Rouge, LA. - Biloxi, MS. - Birmingham, AL. - Bowling Green, KY. - Cape Girardeau, MO. Cedar Rapids, IA. - Champaign, IL. - Charleston, SC. - Charlotte, NC. - Cincinnati, OH. - Columbia, SC. - Columbus, MS. - Columbus, OH. - Dallas, TX. - Davenport, IA. - Dayton, OH. - Decatur, IL. - Des Moines, IA. - Dothan, AL. - Evansville, IN. - Florence, SC. - Fort Smith, AR. - Gainesville, FL. Greensboro, NC. - Greenville, SC. - Greenville, NC. - Hattiesburg, MS. - Houston, TX. - Huntsville, AL. - Indianapolis, IN. - Jackson, MS. - Joplin, MO. Johnson City, TN. - Kansas City, KS. - Knoxville, TN. - Lafayette, LA. - Lake Charles, LA. - Laurel, MS. - Lexington, KY. - Lincoln, NE. - Louisville, KY. Lynchburg, VA. - Memphis, TN. - Meridian, MS. - Mobile, AL. - Monroe, LA. - Montgomery, AL. - Myrtle Beach, SC. - Nashville, TN. - Norfolk, VA. New Orleans, LA. - Ocala, FL. - Oklahoma City, OK. - Omaha, NE. - Orlando, FL. - Paducah, KY. - Panama City, FL. - Pensacola, FL. - Peoria, IL. Richmond, VA. - Roanoke, VA. - San Antonio, TX. - Shreveport, LA. - Spartanburg, SC. - Springfield, IL. - Springfield, MO. - St. Louis, MO. St. Petersburg, FL. - Tallahassee, FL. - Tampa, FL. - Texarkana, AR. - Topeka, KS. - Tulsa, OK. - Tupelo, MS. - Tyler, TX. - Waco, TX. - Waterloo, IA. Wichita, KS. - Wilmington, NC.
Share This Profile
Find Salesman Jobs in Birmingham, Alabama
More jobs in Birmingham, Alabama