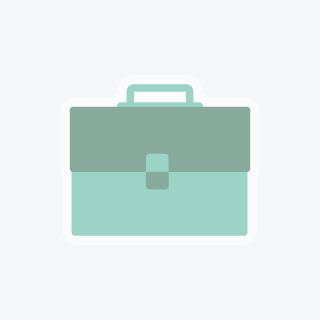 Bio-Safe Org. - Chris A
Immediate Hire Outside Sales Rep. for Cleaning Product Company
Santa Maria, California
Last seen over a week ago
Want to be hired by Bio-Safe?
Salesman Job in Santa Maria, California
We are looking for a talented outside sales rep. Preferably a charismatic, attractive, well dressed, well groomed, enthusistic sales person who knows how to solicit new accounts, interact with propsects and clients. Someone very well spoken, who knows how to sell effectively to bring results. Someone who knows how to maintain meticulous sales records, lead sheets, develop marketing strategy, follow up on leads, use charm, wit, and savy to bring about a high turnover in sales. Preferrably good looking, charismatic, aggressive, experience sales woman or man welcome someone willing to work hard, be persistant, handle rejection to water into wine, no into yes. Individuals must be willing to follow instruction, be a team player, be a quick learner. Someone who knows how to approach people/buyers, be friendly outspoken, likable, influential. Someone who is quick to learn our product line selling points and make lots of sales. Our company already is a main supplier at Major retail. Training and orientation is Non Paid as well as interview.



Compensation: Base pay plus High Commission incentive

We are an established brand.




We have Excellent quality products, that are Attractive and contemporary. Supervisor admin present to help facilitate sales, nust be willing to assist admin and or other sales people if need be.


Required Times and Hours: Flexibel Part time or Full time. Full time preferred.



Rtetail stores, superrmarkets, hardware store and a variety of retail buyers. Must be good with math, calculator, filling out forms, taking orders,

must highly motivated.


Must be willing to do immediate skype video interview and or phone training also be available for job orientation.



Products being sold: Specialized Organic and Natural Cleaning Products to major small and large Retail Buyers.



Requirements:

Must have own vehicle. Gas is not paid.

Must be willing to start asap.

Must be nicely dressed with whatever company dress code is needed for the event.

Must have neat clean conservative appearance.

Dress Code: Business Dress: White Shirt/ Blue Pants/Dark Blue

with tad bit of red acceptable business dress attire.

Must be have sales experience (Retail or in person sales experience preferred)

Must be a go getter. Able to operated with team or independent.

Must be willing to learn quick follow instructions.

Must have a clean background, no smoking, drug and disease free.

Must be a team player, honest, have God fearing values.

Must be willing to quickly learn materials.

Must be willing to sign Independent Contractor Agreement with photo id, W-9 Form.

Be willing to help with set up and other duties.

Must know how to take orders, speak with customers, and be very gifted in making sales.

Retail experience a plus.

Have no Criminal Backround, No Drug or Alcohol Issues.

Honesty, Reliablility and willingness to be managed without deviating from Company
agenda. Must posses good moral character.


If interested please email your resume ASAP, full contract information, best photo and be willing to sign NDA and W-9 form also to be hired asap. We are looking to fill this slot asap. If you are hired there is opportunity for advancement in the company for long term position. Please supply job references.


Base Salary plus Great Commission. Immediate hire.

Only serious individuals need apply. Time Sensitive Offer. All applicants must contact us no later than --... for serious consideration. Hired applicants will need required information asap.


ONLY SERIOUS NEED APPLY


We seek those who have experience selling and desire to make alot of $, willing to work beyond the hourly.

Charismatic sales people that are not afraid to sell, or afraid of rejections.

Sales person must understand how to converse with buyers, dialogue with them not just talk at them. Engage the buyer properly to control the sale then close. High earning potential.


Immediate response is required if you want to be considered for the position. We have 1-2 openings.

Young people preferred but others are not excluded. Anyone with strong sales experience may apply.


This is an excellent opportunity to make a lot of $ in a short time if you are motivated and professional.

This is a great way to show us your talent and capture and long term position if done right.


Please send:

1) copy of resume with references

2) a good color recent photo of yourself.

3) Write a brief few sentences describing your history of your selling products.


Call CJ --...btain correct email address to send resume and other particulars to.
---
Similar Profiles Nearby
Near Santa Maria, California

Mercedez P
Selling Water To A Thirsty Economy

Arunkumar S
Chemical Engineer

David K
Solar Sales Representative
Find Salesman Jobs in Santa Maria, California
More in Santa Maria, California
Want to be hired by Bio-Safe?
Similar Profiles Nearby
Near Santa Maria, California

Mercedez P
Selling Water To A Thirsty Economy

Arunkumar S
Chemical Engineer

David K
Solar Sales Representative