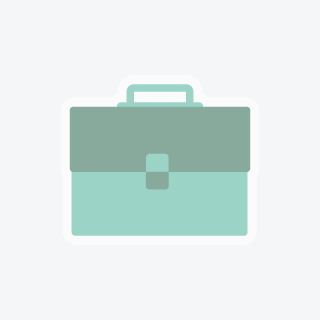 Ronald E
Motivator
Cleveland, Ohio
Last seen over a week ago
Pay negotiable
Want to connect with Ronald?
Salesman in Cleveland, Ohio
Ronald J. Ellis

5846 Suwanee Dr.
[email protected] Mentor, Ohio --... Home
216-225-... Cell

Profile

Knowledgeable, energetic and resourceful professional offering years of management experience. Exceptional communication, organizational and problem solving skills. Consistent contributions to employer bottom-line goals. Built company (Armor Security) from one location generating $400,000 annually, to nine locations with revenue of $22 million. Doubled business of chemical company (Lennox) in less than one year. Excellent training, motivation and team-building skills. Keen awareness of achieving profit margins as well as gross revenues. Capable of absorbing information quickly, thinking broadly, analyzing thoroughly and acting decisively. Highest personal integrity and professional ethics.

Employment

LENNOX CHEMICAL, Tampa, Florida
Director of Sales and Marketing 3/11 – Present
Recruited and hired to manage daily operations and drive growth of business specializing in industrial cleaners, degreasers, polishes, waxes, and liquid soap. Hired and trained four new outside reps and three inside reps. Eventually supervised staff of 30.
Built business through aggressive cold calling in field complemented by strong inside sales via phone, mailers, and trade magazine advertising.
Boosted revenue from $2.8 million at hiring to $8.1 million for current fiscal.
Expanded market from Florida base to Georgia, North Carolina, South Carolina, Tennessee and Alabama.

ARS RESCUE-ROOTER, Cleveland, Ohio
General Manager/Sales Manager 9/09 – 3/11
Provided clear focused leadership of commercial and residential plumbing and sewer excavation company generating $4.8 million annually and serving customers with and 75 mile radius. Additional services included plumbing, drains, water heaters, sewer and water line repair as well as new plumbing construction.
Total responsibility for sales/marketing, day-to-day operations, estimating big ticket commercial projects as well as P&L, budgeting, purchasing, and all aspects of branch management.
Hired and supervised staff of 28.

RIGHT TOUCH CONTRACTORS, INC., Cleveland, Ohio
Commercial drywall in painting company serving midsize to large businesses.
Area Manager 6/07 – 8/09
Full charge P&L responsibility for all sales/marketing and daily operations of company with multiple locations and customers throughout Midwest. Monitored performance of six direct reports and 40-50 employees. Created and administered budgets.
Recruited, hired, trained and managed all sales and operations personnel.
Implemented aggressive sales and marketing programs resulting in $8 million in sales during first year. Provided ongoing coaching to sales team to maximize results.
(Continued)
Ronald J. Ellis Page 2 of 2


ARMOR SECURITY, Valley View, Ohio
Provider of Ademco commercial and residential security systems.
Regional Manager 2/96 – 4/07
Built business from one location generating $400,000 annually to nine locations in key Midwestern cities generating $22 million annually. Created marketing plan, authored scripts for inside and outside sales reps, and provided ongoing coaching to maximize results. Trained and supervised nine branch managers and 32 sales representatives.
Built business from ground up including site selection, negotiating leases on communication and office equipment, and recruiting/hiring staff.
Implemented aggressive sales offensive for Northeast Ohio resulting in seizing business from competitors as well as gaining new accounts.

AAMCO, Independence, Ohio
General Manager 5/91 – 1/96
Managed operations of six franchise units in northern Ohio for leading transmission repair company. Oversaw accounting, advertising, inventory, sales and P&L performance.
Hired and trained six unit managers and eight outside sales reps.
Drove strong focus on customer service, courtesy, and quality workmanship.
Increased referrals and outside sales by almost 300%.

Education

LAKELAND COMMUNITY COLLEGE, Kirtland, Ohio
Completed prerequisites for BS in Business and Mathematics.
Professional Development: Ongoing skill enhancement through seminars and workshops in Sales, Business Management, Operations and Customer Service
---
Find Salesmen in Cleveland, Ohio
Want to connect with Ronald?