Client in Palos Verdes Est
The South Bay Trade Exchange is growing across Los Angeles and we are looking to Build & Grow the SBTE Membership. After attending a thorough training program, you will be responsible for meeting with & educating local business owners on the Benefits of SBTE and how it can help Build & Grow their Company. The SBTE office will give you targeted industries and businesses to call on. Top Commissions, bonuses based on performance and account RESIDUAL income. We are looking for energetic people with strong ties to the surrounding business communities. Please Inquire about this Great Opportunity. Are you already selling business to business? Add SBTE to your sales portfolio, earning top commissions
Client Details
| | |
| --- | --- |
| Email Address | Confirmed |
| Phone Number | 941-735-... |
| Zip Code | 90274 |
| Years of Experience | 2 |
| Preferred Applicants | Individuals |
Notes
Notes made here will only be seen by you. If you want to message the owner of this listing
Recommendations for Bill E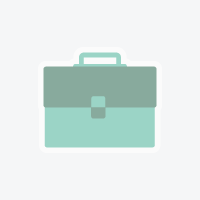 Kristen E
Bill Edmonds has 20 years experience in the Trade Industry. As a business member and an owner has great experience in knowing what it takes to run a successful trade exchange. Also has a great understanding of the potential in Los Angeles to be a leader in the United States of the more than 500 Trade Exchanges nationally.
More in Palos Verdes Est, California
Looking for Salesman Jobs in Palos Verdes Est, CA?
Find available jobs in your city.
Featured Salesman Jobs near Palos Verdes Est, CA
×
Bill E Self Starter Wanted - Great Growth Opportunity - Great Product - Commissions Bonuses Residual Income